Thread House UK Block of the Month Partnership
We are thrilled to be partnering with Karen, Jo and Lynne at Thread House UK as their Australian kit stockist for their
Block of the Month - Folk Dance.
Members of the Thread House Club will receive monthly patterns over the course of the year to make the stunning Folk Dance Quilt.

As well as the BOM pattern, Club members will also have access to a private Facebook group where the designers will share video tutorials for the techniques featured plus quarterly 'Quilter's Question Time' virtual advice sessions. Members will also be offered discounts and priority booking on Thread House Virtual Retreats and attend Meet and Greet sessions at real life events such as Festival of Quilts and QuiltCon and receive an exclusive enamel club badge! See full list of Club Benefits and a list of frequently asked questions on their website here.
Annual Club Membership launched Friday August 7th.
The BOM starts on Monday October 12th and runs for a full year from the start to the end of the BOM.
Price: £70 per year. 15% early bird discount on all bookings before 1st September 2020 (which brings the price down to £59.50).
Sign up for their newsletter to stay in touch with all developments!

You will receive a pattern every month for one large block. In addition you will receive a pattern every other month for one of the filler sections. You will be making one filler section every month but there are only six different designs, so each is repeated. We will also provide instructions for finishing the quilt top and suggestions for quilting. Finished quilt measures 60" x 84".

Featured Techniques include:

- Foundation Paper Piecing
- Applique, with both needle-turn and raw edge options
- English Paper Piecing
- HST and other quick piecing techniques
- Curve piecing

Karen, Jo and Lynne have each chosen their favourite colour palette of solid fabrics to offer you three unique versions of the quilt, of which we are offering full kits for!

We are also pleased to be offering a traditional Australian and Queen of Fabric 'scrappy' version.

Karen, Jo and Lynne's 3 versions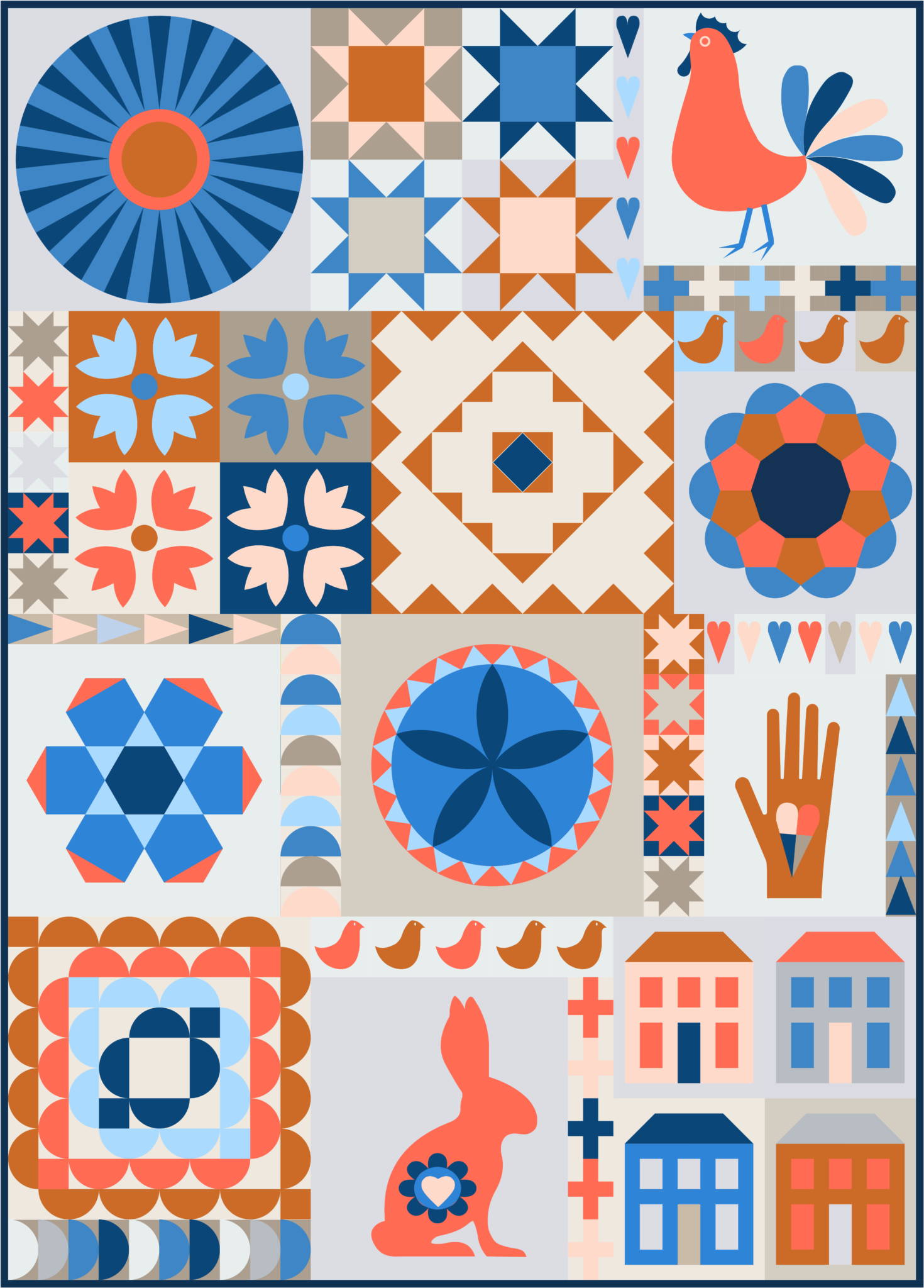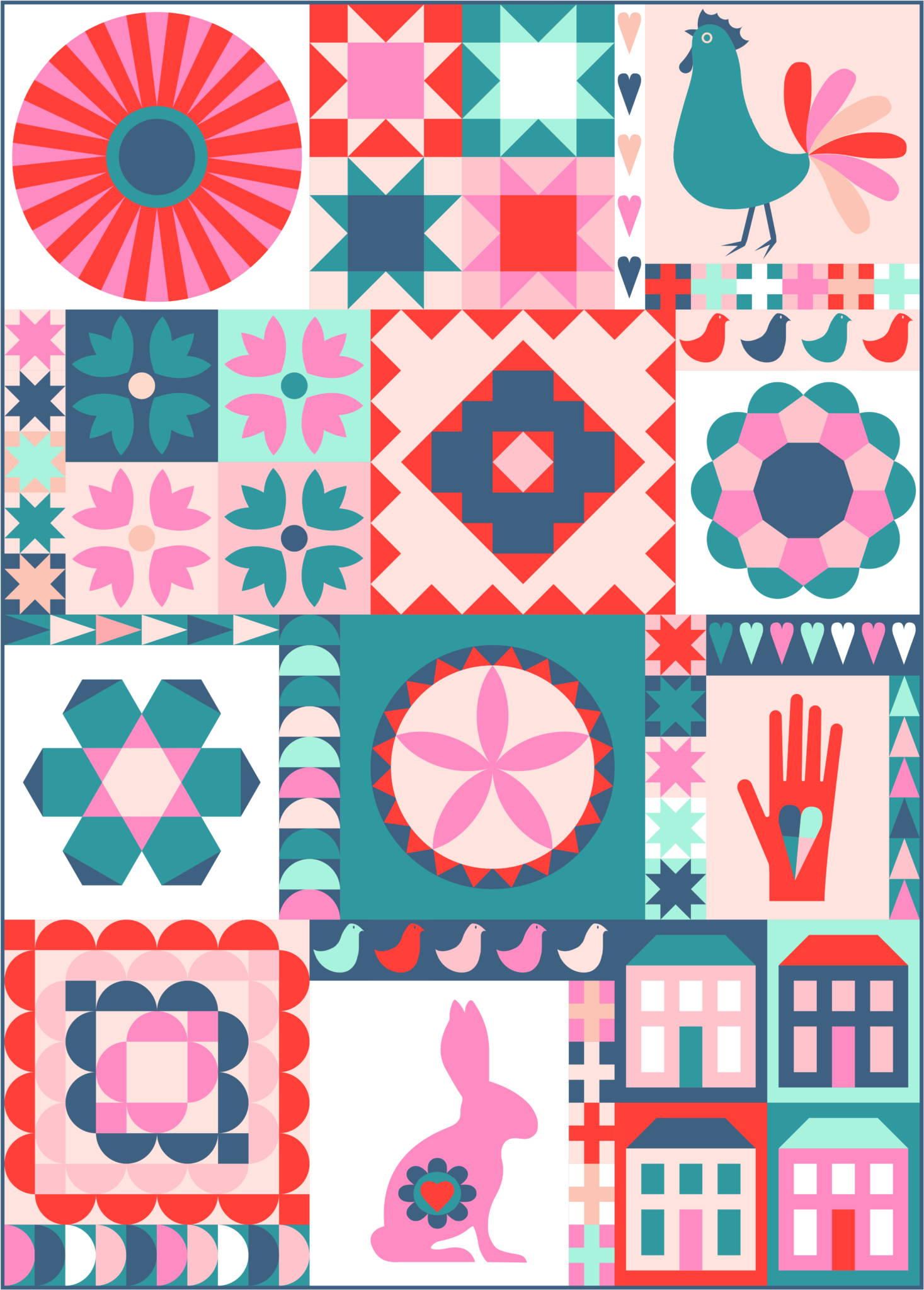 Pre-orders CLOSE August 16th