The first Queen of Fabric Block of the Month has arrived!!
This has been a labour of love and turned out to be a little more complicated than I had initially thought it would be! And despite having designed many quilts that have been patiently sitting on my laptop waiting for me to get to them while in London, this one actually came to me after I had returned, so it's a true Melbourne grown quilt, for which I am very proud. I do hope you like it too.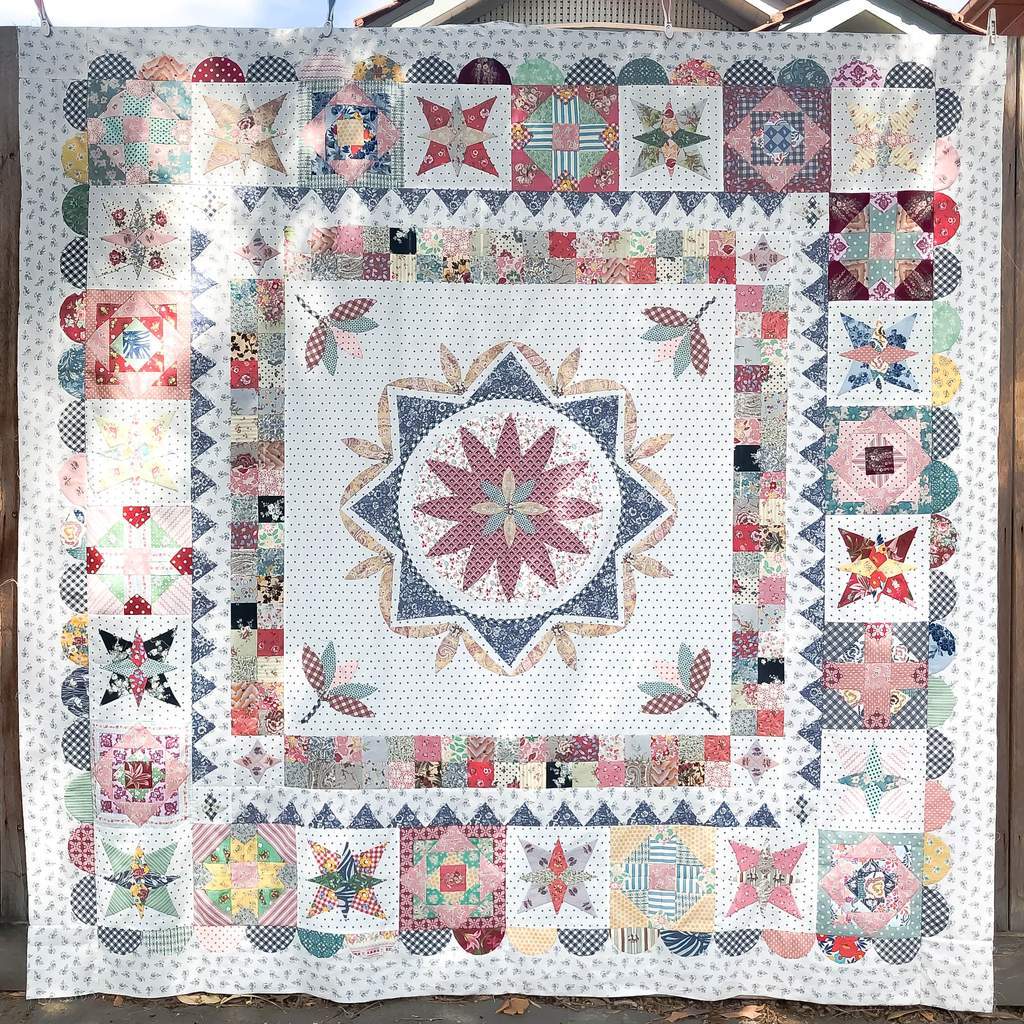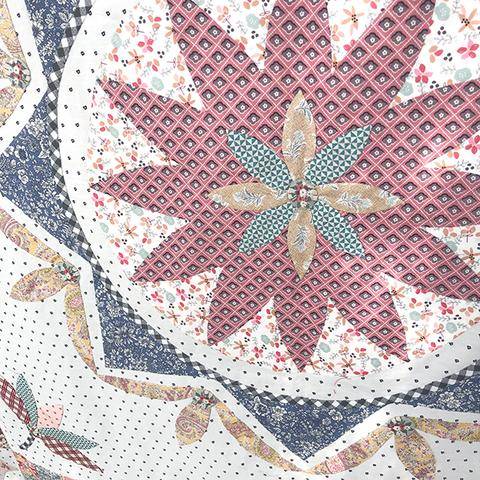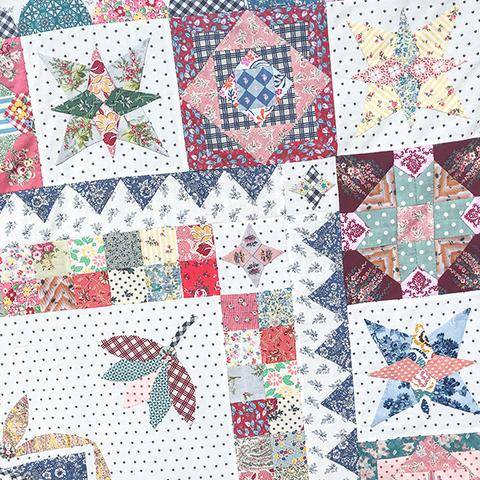 Etoile Subscription Details
Programme length: 12 months, starting March 2019
Inclusions: Fabric, pattern and template plastic as required
Quilt Details: Mixture of appliqué and hand piecing. Finished size 74″ x 74″
Cost: $50 p/m + postage
Number of places: Limited to 60 places of the exact fabrics in the quilt
How to Sign Up
Call us at the shop on (03) 9596 3434 during opening hours.
In order to confirm your spot in the programme we will need to take down your full name, address and credit card details.
What is a Block of the Month?
Block of the Month Program come in all shapes and sizes.
The 2019 Queen of Fabric BOM programme runs for 12 months, whereby each month you receive fabric and instructions to complete a certain part of the Etoile Quilt. The design of Etoile is not a simple 12 block quilt, so the design will be broken down into 12 parts. I am aiming for them to be as similar in size as possible, but some months might be more work than others. Keep in mind there is no race, though and everyone will be working at their own pace across the course of the year and have varying skill levels!
I am always here to help so if you have questions do shoot through an e-mail.
This design is a brand new, original Emma Mary Designs quilt and has not been released elsewhere.
Will I get the original Etoile Fabrics?
Yes you will!
Can I join after the program has started?
Yes, you can! We have 60 spots available in the program and we will accept sign ups until the program is full. Give us a call or send an email to enquire as to whether we have places available.
When will I be charged?
You will be charged in the last week of every month. We understand that sometimes cards are declined, but don't worry, we will call you if this happens. If there is a problem at all, we are always happy to hold your BOM parcel until you are ready, just let us know.
When will I receive my monthly BOM?
We will send the BOM parcels out in the last week of each month and postage can take 5-7 business days.
What if I think my BOM parcel has gone missing?
If you haven't received your BOM parcel by the 10th of the month, call us and let us know. we will be able to organise a replacement for you
Can I still subscribe if I am an international customer?
Yes, you can! We have many international subscribers and post worldwide. Postage is usually around $25-$30 AUD depending on where we're shipping to.
Can I change my billing details for my rolling subscription or the address my parcel is sent to?
Of course! just call and let us know